 Concept
Beachfront paradise
Located at the tranquil and beautiful south end of Jaco Beach, Sunset Boulevard consists of 21 units distributed throughout two twin buildings. This complex contains 2- and 3-bedroom condominiums, and two exclusive penthouses with 3 bedrooms each. This vertical residential complex combines luxury and modern design with Costa Rican charm. Its location allows you to enjoy incredible ocean views while being surrounded by the green southern mountains of Jaco.
Lifestyle
One of the many desirable features of Sunset Boulevard is the view of the beach from the majority of the condominium terraces. With easy access to the beach, you can enjoy a multitude of recreational activities, including surfing, stand up paddle boarding, fishing, and soaking up the sun on the sand. You will find a popular nearby lookout spot a short hike or drive up the mountain.
Highlights
Enjoy a morning hike to "El Miro" and be captivated by the enchanting views of Jaco Bay. Just down the road, you can find a variety of restaurants, sports bars, cafes, arts and cultural activities, shopping, gyms, yoga studios, and markets.
Gallery
Experience a Pacific sunset like you've never seen it before!
Our ocean-view condos are perfectly located and provide a plethora of activities and options for living comfortably in Jaco.
Location
Conveniently Located
Sunset Boulevard is located at the beautiful southern end of Jaco Beach, only steps from the sand or a short walk to beautiful hiking trails. A quick walk or drive into the center of town, it is conveniently located near the Farmer's Market and a variety of restaurants and shopping. Living in the south end of Jaco is tranquil and charming.
AMENITIES
Enjoy High-End Living in Jaco Beach
With luxury finishes and a variety of comfortable amenities to enjoy, you can truly experience Jaco Beach on another level.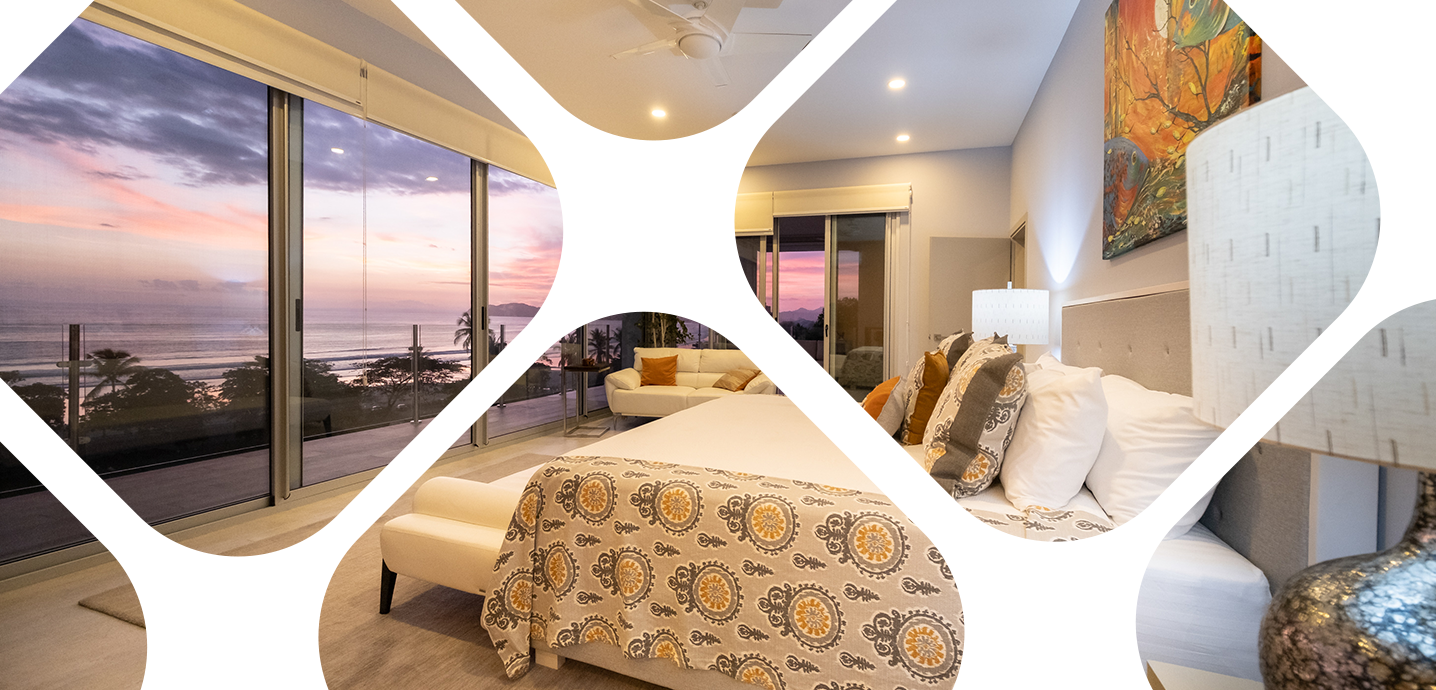 INQUIRE ABOUT THIS PROJECT
Interested in this project?