 Concept
Immersed in Nature
Nestled at the base of the lush, green mountains, FORESTA RESIDENCES is an exclusive condominium complex located less than 5 minutes from the beach! Each of the 52 units is designed with 2 bedrooms, 2 full bathrooms, terraces, balconies, a dining area, living room and kitchen. Contemporary and modern in design, with concrete block walls and the newest water treatment plant technology. LED lighting, an on-site generator, potable water tank, and underground electricity are only a few of the special features that make Foresta Residences a contemporary, state-of-the-art residential complex.
Lifestyle
Foresta Residences is perfectly located to enjoy nature and be surrounded by the mountains, while still being a walkable distance to the beach. If you are looking to adopt a new lifestyle, Foresta Residences is the perfect place to start. Its convenient location, contemporary design, and comfortable amenities will have you wondering why you didn't purchase sooner!
Highlights
Foresta Residences offers incredible amenities such as: a semi-Olympic saltwater pool, open-air clubhouse, covered parking space for each unit, beautifully maintained gardens, landscaping, mountain views, and 24/7 monitored security surveillance. With a homey neighborhood feel and tranquil privacy, Foresta Residences is suitable for any type of investor.
Gallery
Our oceanview condos will be favorite hobbie
Location
Nature Around Every Corner
Foresta Residences is one of our most nature immersed projects that we offer. Surrounded by green mountains, experience the macaws and toucans flying overhead, or simply enjoy the complex's manicured landscaping and tranquil pool area. Conveniently positioned only steps from hiking and mountain biking trails, and a simple walk to the beach, Foresta Residences allows you to truly escape the hustle and bustle while still being conveniently located.
AMENITIES
Nature Around Every Corner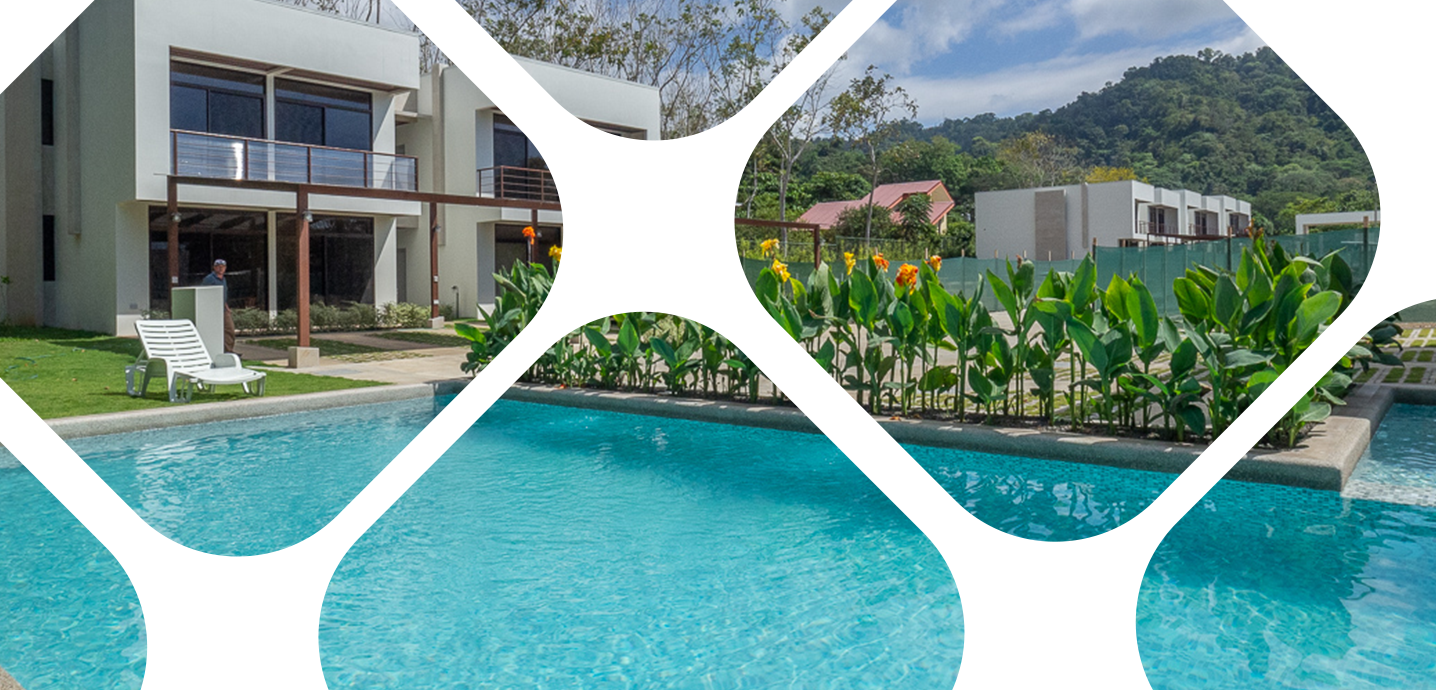 INQUIRE ABOUT THIS PROJECT
Interested in this project?