CONCEPT
Bejuco Beach Club was born from the desire to offer a space with all the facilities and amenities needed for our customers and visitors to Bejuco Beach.
Lifestyle
Bejuco Beach Club is strategically set in the heart of Bejuco Beach. You can enjoy our club's comforts and amenities, as well as the sand, sea, waves, and beautiful sunsets. Surf or go for a walk at dawn, enjoying the flora and fauna that this corner of Costa Rica offers.
Highlights
One of the points of interest the Beach Club has is its black sand beach, where you can enjoy the Pacific Coast's impressive sunsets and excellent waves for surfing. You can walk for miles on the long beach while relaxing to the sound of the waves. BEJUCO BEACH CLUB is the ideal place to relax and enjoy its amenities, including multipurpose sports areas, ample parking, and a restaurant and store, all just steps from the sea.
Location
Bejuco Beach is between the Esterillos Este and Palma beaches in Parrita county in Costa Rica's Puntarenas province. It is very close to tourist destinations: 35 km from Manuel Antonio and 30 km from Jaco and Hermosa beaches.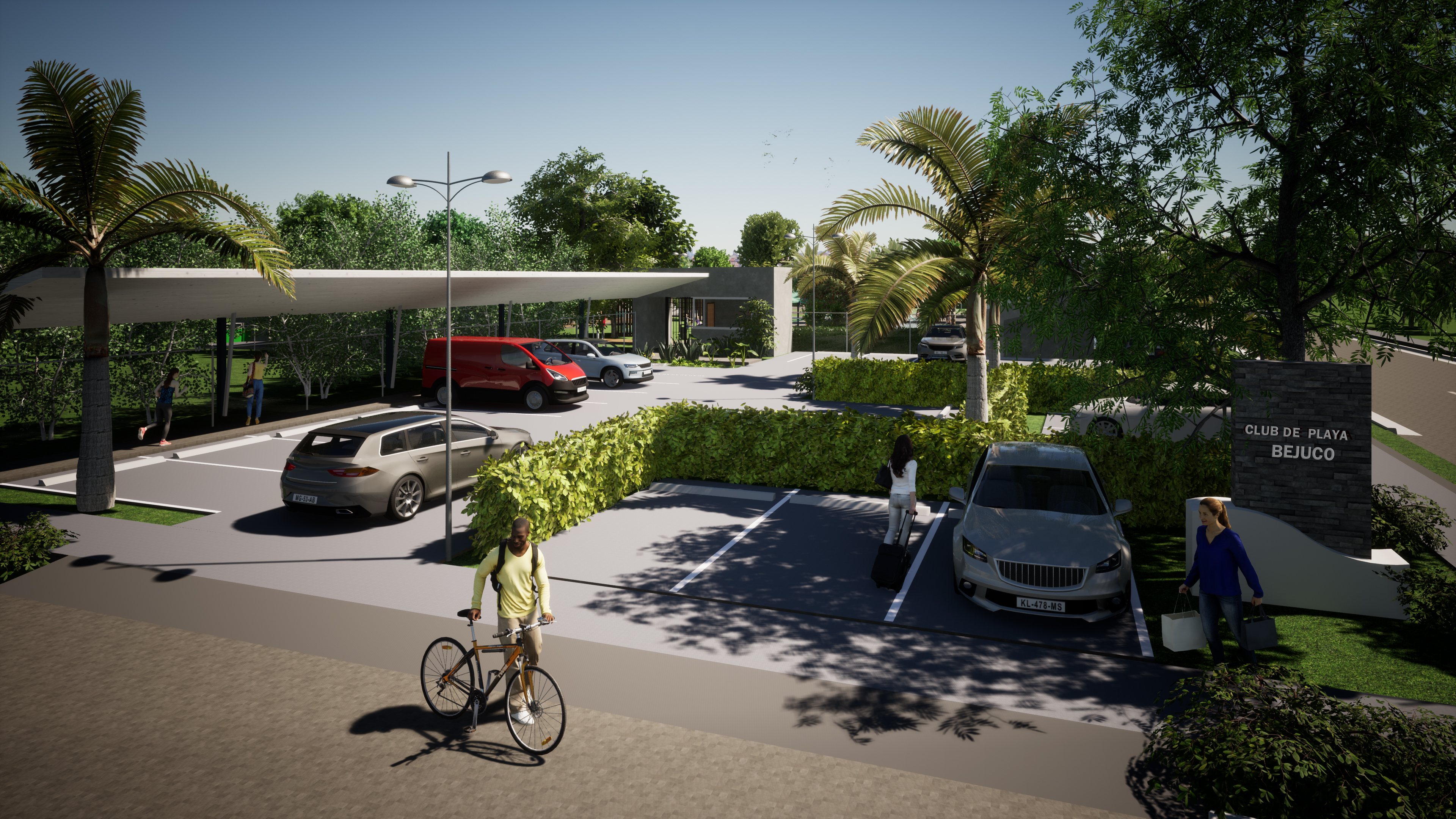 INQUIRE ABOUT THIS PROJECT
Interested in this project?